Love Us For Life!
New Car Warranty - 100,000 MI/10 YR
Included with every new Buick and GMC*, only from Williams Buick GMC in Charlotte! Receive complimentary protection on your new vehicle with our hassle free process.
VALID FOR 100,000 MILES OR 10 YEARS
VALID ANYWHERE IN THE US OR CANADA
INCLUDED WITH YOUR NEW BUICK OR GMC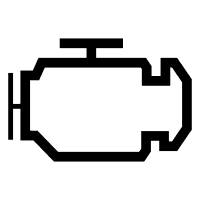 ENGINE
Cylinder block, cylinder head, rotor housings and all internal parts within the engine including pistons, piston rings, rotors, wrist pins, crankshaft, eccentric shaft, main bearings, thrust bearings, thrust shims, thrust washer, thrust plates, connecting rods, connecting rod bearings, camshaft, camshaft sprocket, camshaft solenoids, camshaft bearings, followers, timing chain, timing chain gears, timing chain guides, timing chain tensioner, fixed timing gear, rotating timing gear, push rods, rocker arms, rocker arm shafts, balance shaft, hydraulic lifters, solid lifters, intake valves, exhaust valves, valve seats, valve guides, valve springs, valve spring retainer, valve keepers, valve stem seals, oil pump assembly, oil pump drive gear, pickup tube, bushings. Water pump. Seals and gaskets of Covered Parts.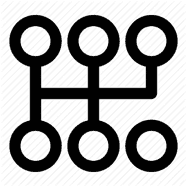 TRANSMISSION
Transmission case and all internal parts within the transmission including valve body, electronic shift solenoids, accumulator rings, accumulators, adjusters, bands, cvt belt, cvt chain, cvt pulley, bearings, bushings, oil pump, boost valve, center support chain, check balls, clips, clutch drums, clutch piston, automatic transmission clutches, control rings, counter shaft, throttle valve, , gear sets, governor, governor gear, output shaft, parking gear, planetary gears carrier, planetary gears, pressure regulator valve, pressure switches, ring gears, roll pins, separator plate, servo rings, servo sleeves, shift forks, shift rail, , snap rings, sprags, springs, sprockets, stator shaft, sun gear shell, sun gears, synchronizer hub, synchronizer keys, synchronizer ring, synchronizer sleeves, synchronizer springs, synchronizers, transfer shaft, band apply servo, parking pawl, center support, input shaft. Seals and gaskets of Covered Parts.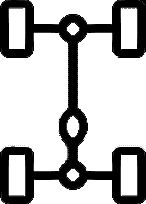 DRIVE SYSTEM
Drive axle housing and all internal parts within the drive axles; transaxle assembly including differentials, carrier case, ring gear, pinion gear, pinion shaft, pinion bearings, carrier bearing, center bearings, pins, retainers, shims, spacers, cups, bushings, side gears, spider gears, limited slip clutch pack, chains, sprockets. Pinion flange; U joints; axle shafts; slip yoke, constant velocity joints; drive shaft; flex disc; center support bearings. Seals and gaskets of Covered Parts.
Complimentary roadside assistance is included for the first 12 months of ownership!
Available 24 hours a day/365 days a year anywhere in the United States or Canada.
Towing - if a non-accident related tow is necessary, your vehicle will be taken to Williams Buick GMC. If you are located more than 40 miles from us, your vehicle will be taken to the closest participating dealership.
Jumpstarts - service provided to start your vehicle because of a weak or dead battery.
Flat tire changes - service provided to change a tire with your inflated spare
Fluid delivery - service provided to deliver gas, oil or coolant (cost of fluids extra)
Lockout assistance - service provided to gain entry to your vehicle (key cutting/replacement extra)